In today's internet-driven world, a majority of business owners want traffic to their websites. After all, the traffic is all that can help them generate more leads and convert their visitors into regular customers. Whether you have just started your blog or are running a renowned website for years, traffic is something that keeps you going.
You have created a website, posted a high-quality content, and designed your web page. Now what? How will you promote your blog? Fortunately, there are multiple ways you can boost traffic to your page. All you need is hard work, patience, and the right content marketing strategy. That's it! Here we have come up with some interesting and useful tips for traffic generation. Before further ado, let's get started.
Advertising
With over hundreds of thousands of websites out on the market, it is going to be challenging for your audience to find your company on the internet. Gone are the days when implementing search engine optimization strategies was enough to ensure that your website will be ranked by the search engines. Of course, you still have to focus on SEO. But, the most important technique of introducing your new blog or website to your target audience is an advertisement. When it comes to advertising, there's nothing better than social media channels.
Advertise your brand on the social media sites and make it easier for your customers to find you on the search engines. You can also opt for paid advertising channels to increase the visitors to your site.
Optimize Your Content for Search Engines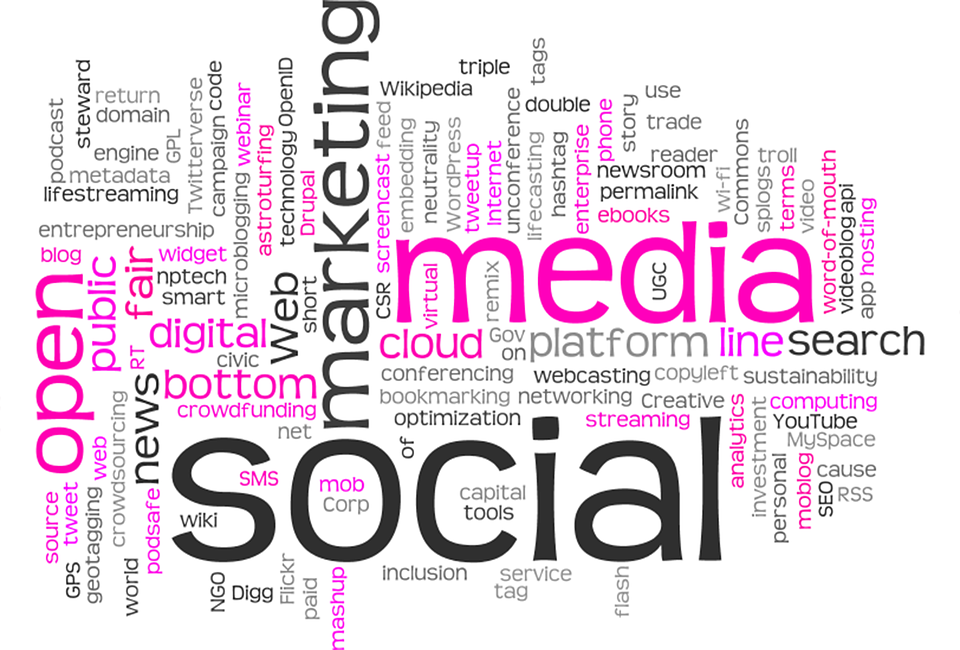 Content is King. Your website must provide engaging, informative, and attractive content that has the potential to draw the attention of your target audience. Now the question is, how can you make your content engaging? Studies suggest more than half of your visitors decide whether they want to read the full post or not just by looking at the title. Even if your blog post has informative content, it will go unread if your headline isn't attractive. You must also include sub-heads and multimedia content such as images, videos, audio clips, infographics, and charts to make your content look more presentable. Once you are done with the title selection, you can move to the body of the content.
Your Website Should Load Fast
This is not an era when your visitors can wait for the website to open. They are more likely to return if your website is taking time to load. The more time your website takes to load, the higher the bounce rate of your page is. The good news is you can optimize your site for better and faster speed by paying attention to the image file size, third-party plugins, and overall site structure.
Note that a slow loading website can also be the result of the ineffective web hosting server. Hence, you must consider opting for a reputable website hosting server to ensure that your website loads quickly.
On-page SEO optimization is Necessary
The only way to help search engines find your website and rank it is the implementation of on-page SEO. Note that SEO is not limited to keywords; instead, it includes every factor that the search engines take into consideration before listing your site on Google, Bing, and etc. The good news is SEO is as simple as inserting the focused keyword (a long-tail keyword), writing a short yet engaging Meta description, and using the Image Alt text.
If you are struggling with the keyword research, use Google keyword position checker to track the current position of your website. You only need to enter the URL, keyword and choose the region and search engine, and this tool will come up with the search ranking of your site.
Start Guest Blogging
There are thousands, if not millions, of some reputable blogs out there. These blogs get a significant amount of traffic every day. What if you got a chance to market your brand or website on the established blogs? Well, your website will start to receive a large volume of traffic from these blogs. But how will you do that? And most importantly, why will the established websites market your blog on their site? The biggest mistake beginners do is they send backlink requests to these blogs. While it may work in some cases, there is a high possibility that you will end up getting nothing (not even a reply)
.
But guest posting can help you to earn a precious backlink which directs the visitors of these established blogs to your site. Yes, that's true! All you got to do is write an engaging and unique blog post, place a link to your website, and send it to the famous bloggers. This way, the other bloggers will get a valuable post that they can publish on their website while you get a backlink.
Post Your Content on LinkedIn
Gone are the days when the use of LinkedIn was limited to finding new jobs. LinkedIn has gained massive popularity over time. Additionally, it has also become the world's most popular social networking site. So, why not take advantage of this platform? Post content on LinkedIn on a regular basis and help people know about your blog or brand.
You can also use other social media platforms for marketing your content. For example, Instagram, Facebook, and Twitter are some of the most common and popular social networking sites where you can post regularly.
Create a Responsive and Mobile-friendly Website
The era when people would turn to their PCs and Laptops to search for particular information is long gone. Today, a majority of people use smartphone devices to conduct their search on the internet. That being said, you are missing out on a major portion of your potential visitors by neglecting a mobile-friendly website. Before your site runs live, make sure that it can be accessed through smartphones.
These were some tips that can help you drive more traffic to your website. So, why wait? Follow these strategies and increase traffic to your page. All the best!