Tens of hundreds of websites are launched by individuals and businesses everyday but just a handful of them make it to the top pages of search engines like Google, Yahoo or Bing. What makes these websites different from the others? What catapults them to the top of Search Engine Ranking Pages? These websites do not get ranked randomly on search engines. There is an exact science involved in the way they get ranked. It's called search engine optimization. You can utilize the services of a reputed digital marketing company to get your SEO strategy right.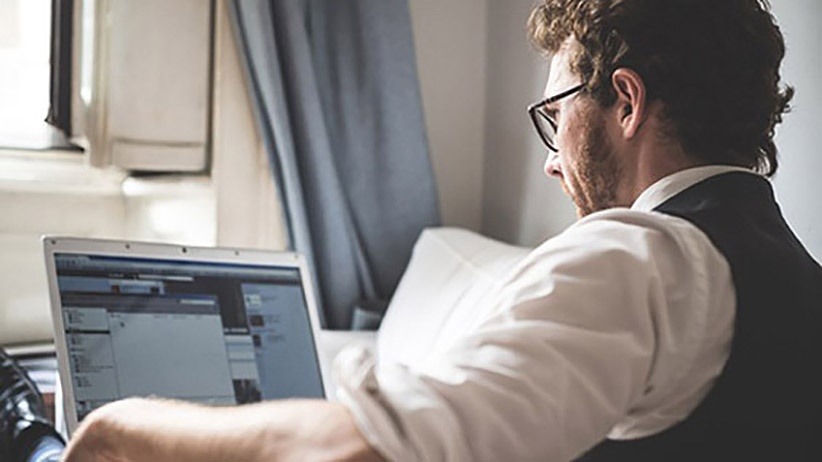 Search engine optimization or SEO is important for any business website if your business depends on online customers. They come online looking for products and services they intend to buy online. According to research, a large percent of online customers do get what they are looking for on the first page of the search results and rarely go beyond the first two or three pages. So now you know why it is so critically important to get top page ranking for your enterprise website consistently if you are an entrepreneur. According to SEO experts there are at least seven ways in which SEO can be important for business owners.
Choosing The Right Keywords
Keyword research can be the very foundation of your SEO strategy. They can be your guiding factor when your campaign is not going the way you want. The best SEO experts go beyond the conventional ways of finding keywords and explore the fine art of finding unique keywords. When you find and use the most effective keywords, you will not only gain more traffic but will be in a position to know your customers better than your top competitors. The right move with keywords is sure to take your site rocketing to the top of major search engines. You can get more leads, conversions and sales and of course, success. With the best SEO agency you can get it spot on.
Ensuring Flow Of Organic Traffic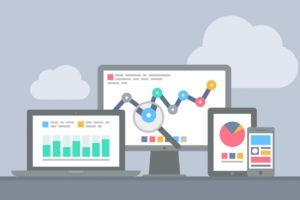 Getting organic traffic to your website is probably the best indicator of its effectiveness. Organic traffic means getting visitors to your website without using any of the sly tricks that many SEO experts are tempted to use. The best thing about organic traffic is that they come to your website at zero cost to you because they come on their own because they find your products and services are exceptionally good when compared to your competitors. But remember, customers won't simply walk in to you website.
You must grab their attention with tactics like a good page title, heading tags, images and of course, informative and unique content. Search engines love content that's regularly updated and fresh and relevant. You can try adding a blog to your web pages which will ensure that fresh content is added at regular intervals. It will also establish your website as a valuable information resource – both factors will help you surge ahead in rankings.
Leveraging The Power Of Social Media
In today's times, social media marketing and SEO are inseparable. That's because there is a common thread running between them. Both are focused on building a community of dedicated followers and organic strategies. Social media is all about quality content and creating a strong brand presence that's highly visible. By incorporating SEO in your social media, you can easily extend your social media reach and add more followers. The total number of followers and your connections of your social media profile can make a hugely positive difference to your rankings. Hire a leading digital marketing company to manage your social media channel professionally instead of managing it in-house.
Proactive Reputation Management
You must have a reputation management strategy in place for your business as well as for your key management team members. This way you can have a definite plan to tackle negative information, reviews or comments which no business is insulated from. A proactive approach is the way ahead when it comes to reputation management says top SEO experts. This way suppressing negative information becomes easy. Taking guard when the damage has already been done can affect reputation and the ranking as a consequence. Professional reputation management services now have a number of advanced tools at their disposal to deal with the problem of bad reputation online effectively and quickly.
Strategies For Pulling Ahead Of Competition
A crucial element of any SEO campaign is the plan to be one up on competitors. True entrepreneurs thrive on competition and love to create schemes that can help them gain that critical edge over their nearest competitors. Racing ahead of others in an organic search using White Hat SEO strategies can help you gain a firm edge and also make your business stand apart. This can do wonders to your ranking. Every small step you put ahead of others will put on the path to leadership in your niche while your competitors will be slipping down the ranking. In a highly competitive business environment, it is important to grab every possible inch of market share to enhance chances of long term leadership in your industry or sector.
Building And Gaining Trust
As online business is generally conducted in anonymity, it is important to gain trust of everyone at the very onset. You must leave no chance for doubt by any of your actions or business plans. Trust comes from higher ranking because the general tendency of customers to implicitly trust sites that are listed on the first few pages of search engines. Studies too establish the fact that buyers are profoundly influenced by listing of websites on search pages. Websites that are listed high through organic traffic are trusted more that those making the ranks through paid search. That's why it is not only important to establish your presence as a trustworthy enterprise but also let your potential customers know that you walk a straight path when it comes to business policies and strategies. High rankings will give you the kind of start you need by gaining the trust of your targeted audience.
Creating Long Term Equity For Your Brand And Company
When you start a business, you must have a plan for establishing your brand name and image but your plan must incorporate long term strategies. Using the right optimization methods can help you build your brand name and image among your audience. Brands build equity by becoming distinguishable and by developing exceptional image. Strong brand equity means better profits, regular repeat sales and steadily increasing market share. One of the biggest positives of building brand equity is that consumers assign positive aspects of the brand image to other products in your bouquet thus benefitting your entire range of products. Create brand equity and think long term to give your rankings a solid boost.