So, you decided to create a WordPress blog and now you're thinking: "This is going to take a loooong time". Well, think again. Even though WordPress may sound like a difficult new software only experts can understand, it is in fact really simple to use. Follow our guide and you'll be ready to start in no time.
Don't worry, it is really not that complicated. With a little help, everyone can do it. Yes, you may have a lot of questions, but we'll answer all of them, and more.
Let's start with the basics…
Summed up in five easy steps, here's what it's going to look like:
1. Choose a platform, pick a domain name, and your hosting option.
There are many options when it comes to these, and you'll just have to figure out what works the best for YOU. There are so many options out there, and for this, you'll have to do a little research. Our recommendation would definitely be WordPress.org – this platform gives you a wide variety of options to use and is free (but you will have to pay for the domain name and web hosting). Also, most hosts have easy installation options with WordPress in cPanel with Softalicious.
When it comes to the domain name, we can give you an advice: try to be creative, but also keep it relatively short; make it memorable and easy to find. The official WordPress recommend for web hosting is Bluehost, so you may want to go with them – but there are so many other options available – just choose the one that works best for you.
2. Use a simple theme to design your blog's appearance
To make your blog look exactly the way you want it to, pick a theme that correlates with your niche as well as your personal preferences. Guess what – you don't have to know HTML to design your blog's theme – you can find tons of them online and just make a choice… and many of them are free.
3. Apply changes to make it look just right
Now that you've picked the theme that you liked, it's time to make it really stand out. Change colors, fonts, add photos or descriptions – until you are fully satisfied. Ask your friends or colleagues for an opinion – you want to know what it'll look like to an "outsider". Remember, you can make changes whenever you feel something is missing.
4. Pick out some plugins
Depending on what you need, you should choose the plugins to add specific elements to your blog (such as contact forms or galleries), and to help you gather the right kind of information. For example, you can choose Google Analytics to stay informed about how your website is doing, or add Facebook and Twitter plugins to stay connected. SEO plugins are also crucial for your website's rankings in search engines, but more on this topic later…
5. Start writing your content
Write compelling, engaging and interesting content that will keep your readers coming for more. It's best to choose a niche and stick to it – otherwise you may just look like you have no idea what you're doing. Be persistent and post regularly (at least once a week). Try to come up with original content and share it through social media to get more visitors.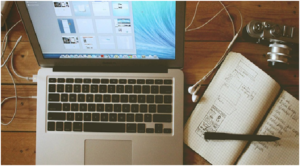 How to Make Your Blog Stand Out
Now that you've set everything up and starter writing, you're going to have to do some hard work. Unfortunately, your content won't advertise itself. It takes a lot of time, effort and even money to get it all functioning – and to help YOU start earning from your work. Let's take a look at some things that you'll need to do to put your blog on the right track to success.
Provide Real Value
There are millions of blogs out there, and hundreds of them are in your niche, well established and have a large audience. If you want to be one of them, you'll have to provide the readers with something special.
First of all, be a real person. Don't try to be a big news corporation or a celebrity. Be YOU, and be honest about who that person is. If you didn't have something to say, you wouldn't be blogging in the first place, right? Now it's time to have your voice heard, so do it right.
Secondly, add value to your writing. Make it life-changing. Or at least make it change the day of the person reading it. Say something new, or say something old in an original way. Be interesting and add humor to your texts – but only if you know how. Nothing's worse than a bad joke.
Last but not least, keep your desired audience in mind. Who are you targeting, and why? What would be your ideal reader? Write like you're writing to that person; tailor your writing for them and you'll provide your best work.
SEO
This acronym has become so important you can't stop hearing about it. Everybody needs it, everybody wants it, but nobody will actually explain what it is? Well, brace yourself, you're about to learn.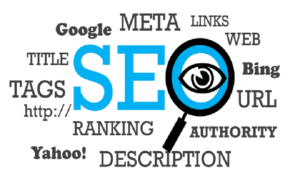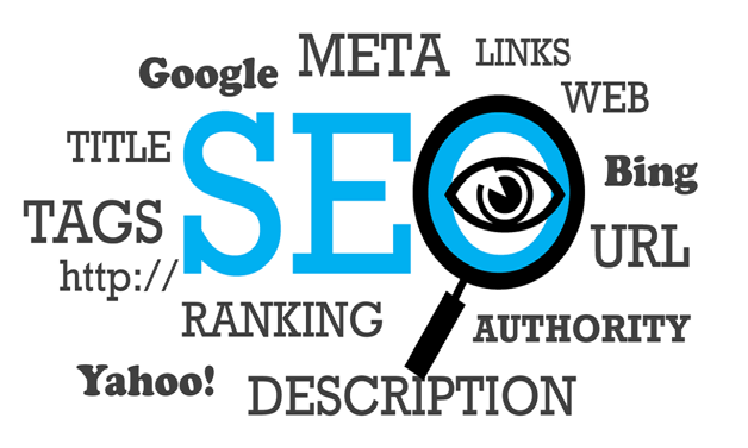 SEO stands for Search Engine Optimization. In other words, it means making your website rank well on Google and other search engines. It also means that your website brings in more organic traffic. This can be achieved in various ways – from using the right keywords in your text, to linking it to the "outside" web. There are also various WordPress plugins meant specifically to boost your SEO.
So, other than providing a relevant, information-rich, original and engaging content, you'll need to spend some time optimizing it to make sure it ranks well on commercial search engines (Google, Yahoo and Bing). It may sound scary… and it kinda is… but that's only until you get used to it. Soon, you'll know the meanings of the weird words like "meta tagging" and that's when the fun starts. In no time, SEO will be as natural to you as writing is.
Promotion
Even with SEO on your side, your blog needs promotion. You'll have to work hard to be heard, and even harder to be shared.
Nowadays, if you really want to succeed in the blogging business, you'll need to have social media profiles connected to it. Building your fan base may be a long process, but as soon as your readers find value in what you do, it'll start working on its own.
Make sure your blog is connected to Facebook and Twitter. Open an Instagram profile. You can even use Pinterest. This, of course, depends on your audience and where they are mostly located. Share your content, offer prizes, discounts and coupons. Make your titles engaging and use bucket brigades to make them read on. Collaborate with other bloggers – link your posts to theirs, and ask them to do the same for you. Put your website on your business card. There are various strategies, find one that works best for you, or better yet – use all of them.
To Sum Up…
There's not too much to think about. Setting your WordPress blog is really a piece of cake, and it'll take you one hour tops. After that, the real work comes. But you're ready for it, and now you have all the tools and information to start.
Bring it on!