Lenovo Ideapad 720s-15 is one of the most successful laptops from Lenovo's Ideapad lines. This laptop provides high-end performance in a thin package. It is aimed at businessmen with its thin design so it can be carried anywhere and they can work on the fly.
One of the top manufacturers of personal technology products worldwide, Lenovo creates these laptops also known for cutting-edge computers and mobile internet gadgets. Lenovo is currently the largest PC vendor and fourth-largest smartphone firm in the world, ranking #286 on the Fortune 500 list.
If you search for the top laptop brand in the world, you will find Lenovo ranking the topmost in every list. What makes them unique is its extensive distribution network and capacity to increase its presence in emerging markets, Lenovo enjoys significant competitive advantages over its competitors in the PC market. Lenovo has accessed new markets and increased sales through strategic acquisitions and collaborations over the years.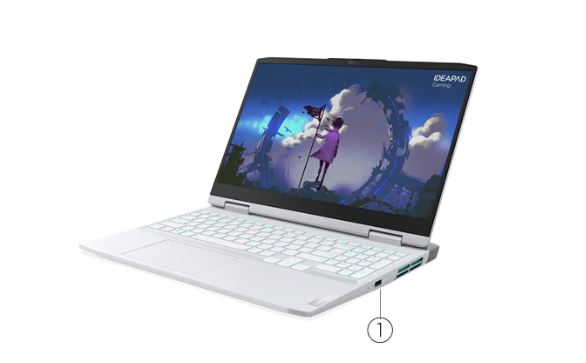 Lenovo Ideapad 720s-15 Overview:
From the outset glance, the slim case, which is tapered toward the front, exudes a high-caliber and stunning appearance. The casing is constructed of aluminum, claims Lenovo. So, fingerprints are mostly hidden by the glossy, matte-gray, easy-to-grip surface.
The only thing that is black is the small display frame. Design details, such as the traditional Lenovo hinges, the metal Lenovo logo on the rear, or the shiny decorative frame spanning the entire base, have become sparse here in order to achieve the design goal of being "useful".
Features:
A modern, aluminum-finished design:
Lenovo Ideapad 720s-15 is mostly revamped with chic accents and a classy touch of Platinum or Iron Grey soft-touch finish using the same process often used to shape and polish diamonds. It appears considerably narrower than it actually is due to the angled edges.
Exceptional visual clarity and fine border details:
When you stream films, view your favorite TV shows, or browse images online, enjoy amazing visuals. The Ideapad 720s (15″) offers the graphical fidelity of a compact home theatre thanks to FHD quality and a redesign that dramatically narrows the boundaries around the screen.
A rechargeable battery & always-on charging keep you mobile:
With a strong battery and a battery life of more than 9 hours*, you can continue using the device all day (with UHD resolution).
Additionally, it has always-on charging, allowing you to continue to charge other USB-connected devices even when your laptop is off. The simplicity of rapid charging is the best part; an hour of plugged-in use will provide you with an 80 percent charge.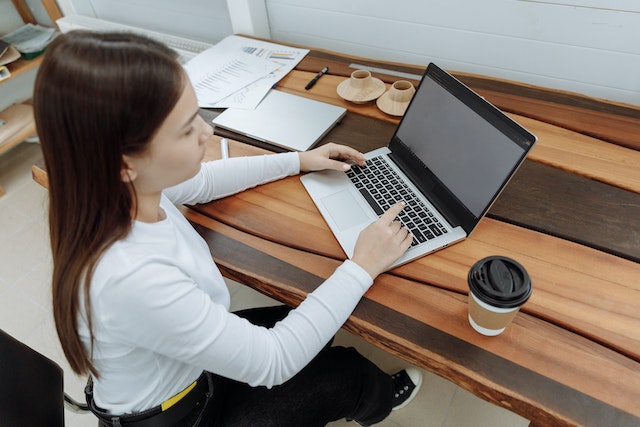 Strong performance to move things along Lenovo Ideapad 720s-15:
It is equipped with up to 7th Gen Intel CoreTM technology and is made to easily handle future developments.
With up to a 40% increase in application performance over prior generations, this iteration of processing power marks a significant advancement. Instantly log in, launch, and easily manage a number of programs.
Speak with Cortana from a distance:
Our personal voice-activated digital assistant, Cortana, is here to help. She can make reminders, open required apps, respond to questions, and even read events from your calendar.
To make sure you always have answers, Cortana integrates with more than 1000 apps and services. Even better, Lenovo Ideapad 720s-15 can reply to spoken queries up to 4 meters away, which is another effort on our part to simplify your life.
The aural immersion that is true:
Lenovo Ideapad 720s-15 features the ground-breaking Dolby Atmos technology, which when used with headphones produces a unique 360º engaging sound system wherein audio flows from every angle off your headphones. Enjoy JBL Premium Audio speakers' crystal clear sound while relaxing.
NVIDIA's advanced graphics performance:
The 15-inch Ideapad 720s is built to meet your needs for gaming, entertainment, and productivity. With an NVIDIA GTX-1050Ti dedicated graphics card, you'll get blazing-fast graphics and supercharged photo and video editing performance.
Quick login with a standard fingerprint reader:
With Windows Hello, you can streamline your day by ensuring a safe, secure login in less than two seconds, three times faster than the typical password entry time. Windows Hello functions with only an advanced fingerprint reader to ensure this. Therefore, you should not worry about that.
Blazingly quick connectivity:
The ThunderboltTM 3 USB-C connector, a cutting-edge connection technology, is included in the Ideapad 720s (15″) and allows high-resolution panels, high bandwidth devices, and quick charging. Eight times faster than USB 3.0, your Lenovo Ideapad 720s-15 can sync and backup data at up to 40 Gbps when connected to a 4K display*. Connect several devices to streamline your workflow or record and edit multiple video feeds in real-time.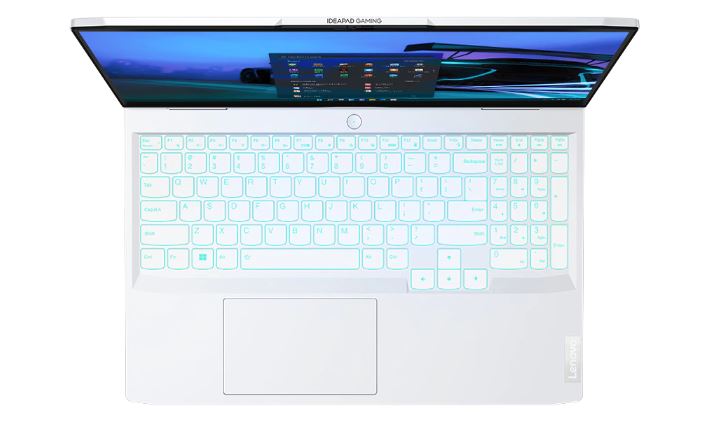 Lenovo Ideapad 720s-15 Specifications:
Processor- Lenovo Ideapad 720s-15 comes with the high-performance Intel Core i7 7th Gen
Graphics – NVIDIA GTX 1050ti MAX Q
Display- A 15.6" FHD IPS display with 1980x1080p resolution
Colors: Iron Grey and Platinum
Ram – 2X8GB DDR4 RAM that is a dual channel
Camera – HD camera
Secondary Storage- 1 TB PCIe SSD
Battery-16.56 hours idle backup @200nits brightness
Operating System- Genuine Windows 10 Home
Speakers- Premium JBL Audio with Dolby Atmos
Ports- 1 Thunderbolt Port, 1 Type-C USB 3.0, and one SD card reader.
Connectivity- On the connectivity front Lenovo Ideapad 720s-15 has Wifi 5 and Bluetooth 4.1
Additional Features- Fingerprint Reader with Windows Hello
Weight and Dimension- Its thickness is 17.95mm*243.5*358.8 and weighs around 1.9 kg
Preload Software- It includes Lenovo ID, Lenovo App Explorer, Antivirus, and Microsoft 365 trials
Build Quality:
The foundation just minimally twists even when considerable pressure is applied, and the Lenovo Ideapad 720s-15 makes no complaints other than a little crackling sound.
The lid may be turned more readily, as is only reasonable, however, the metal back provides a respectable amount of rigidity and approximately as much force tolerance as one could fairly expect. It is simple to open the laptop using only one hand.
This laptop's aesthetics and improvements in quality are mostly faultless, with the exception of the slightly sharp edges that make up the structure of the base. Although some spaces are not completely level and some few edges bulge slightly, overall our test gadget feels sturdy and well-kept.
Minor Shortfalls:
The lack of connections and ports is just one of the Lenovo Ideapad 720s-15 apparent flaws, further increasing reliance on Wi-Fi. The absence of an alternative display port, in particular, irritates us.
Only a USB Type-C HDMI adapter (DisplayPort 1.2)—which must be bought separately to boot—can be used to connect an external display. You will need to use a different (bought) adaptor if you require multiple USB Type-A ports at once.
A card reader is there, although it only supports microSD cards. Additionally, Thunderbolt and USB Type-C remain interchangeable.
All of this is a little disappointing because rivals that are similarly slim and light—like the one on our comparison list—have considerably more port options.
For a product in this price range, a secondary Display or HDMI output is a bare minimum requirement.
Nevertheless, all the connections, besides the audio connector, are sensibly positioned at the very back, allowing the perfect area for an external mouse, which is thankfully clear of sticks and cables.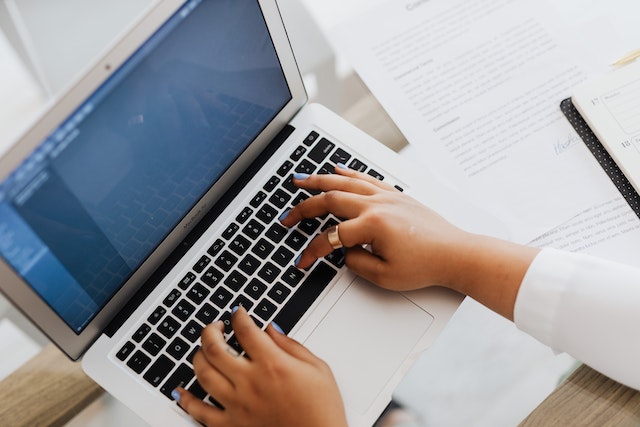 Upgradeability:
Despite the lack of Upgradeability on the Lenovo Ideapad 720s-15, the hatch. And the inability to remove the battery from the outside, 10 Torx screws provide entrance to the laptop's internal components.
The base plate needs to be taken off. However, it is crucial to keep in mind that fiddling there can very possibly void the guarantee. A hefty 8 GB stick occupies each of the two RAM banks, making it ineffective to swap them out.
Advantages:
Well-built, reasonably small, and light
IPS screen that is lovely but shiny
An excellent trackpad and keyboard
A large battery with long battery life
Well-designed keyboard and trackpad
Speakers who are superior
Lenovo Ideapad 720s-15 comes in a decent price and all around a good package
Disadvantages:
Non-touch, glossy display
some problems with CPU/GPU speeds under heavy loads
runs loud and warm while under load.
Verdict:
The Lenovo Ideapad 720s-15 performed a terrific job in this regard. At the time of writing, this is among your best alternatives if you require a simple, useful, and sturdy laptop with few compromises, good performance for everyday use, and the capacity to handle games better, unlike many thin-and-lights. Make sure the shiny non-touch display and slightly heavier weight are acceptable to you.
The Lenovo Ideapad 720s-15 is a slight improvement over the Ideapad 710s from the previous year. Except for the processor, Lenovo updated everything it could.
Editor's Recommendations