Push notifications to increase mobile app engagement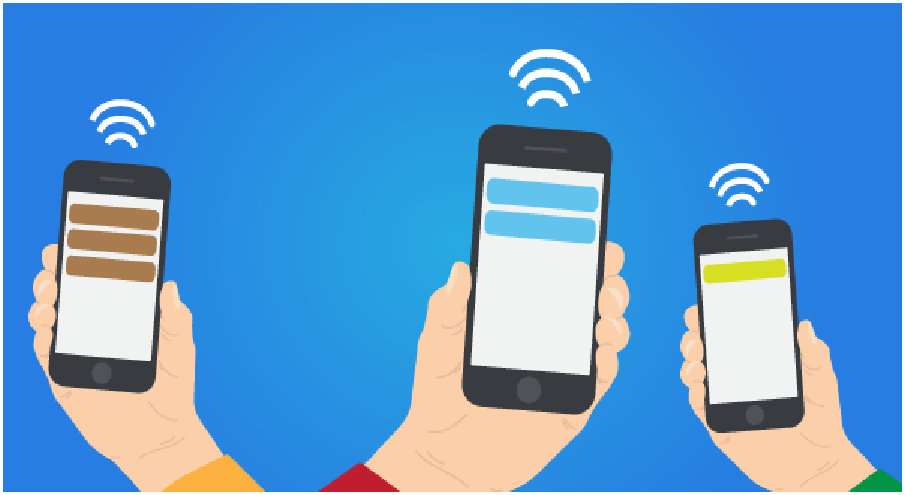 Increasing the app engagement is essential for long terms growth and success in the industry. Push notifications are very effective for ensuring enhanced mobile app engagement by users.
The last decade has seen a multiplication in the number of mobile phone owners and internet users. With the advent of the smartphone era, access to the internet has become easy and convenient. But just as the mobile industry has boomed, it has provided ample opportunities to many allied industries and markets as well.
Push Notifications:
One such example is the mobile apps industry. Without good quality mobile apps, the smartphone or device is nothing but a mode of communication. It is the features and functions provided by these apps that enhance their demand and functionality in the markets. It has also become necessary for all types of businesses to have an online presence for their long-term survival and growth. Mobile apps make it easier to stay connected with the customers and provide them with an effective company experience.
The problem with Mobile apps:
However, you may get the best mobile app designed and developed, but if it lacks engagement capabilities than it's not effective. You are able to attract people to download but you are unable to retain them for longer periods of time. To overcome this problem, you will require some strategies of engagement of mobile apps.
Engagement is essential:
In most cases, app owners now rely on push notification strategies to increase mobile app engagement capabilities. It acts as a reminder for the users and highlights the features of your app. However it should be ensured that push notifications are utilized with the right frequency otherwise they can become very frustrating and irritating for the users of the app. Too little notifications can also be less effective for the purpose.
Below is a brief description of few push notification strategies that can be utilized to enhance the mobile app engagement:
Make the first impression:Like in the real world, the first impression of the app is very important in the virtual world as well. If the first experience of the app is rated poor by the user, there are huge chances of discarding the app there and then. Having effective opt-in features is essential for making app engagement effective and successful. Ensure that the push message is attractive and catchy.
Use a personalized approach:Users are more inclined to open push messages with personalized content than the regular generic type messages. A good approach is to segment your market carefully and use customized messages for every user. This is a great way of building good user relationship.
Time limits:Making your push messages and notifications time bound will enhance the response rate towards them. Setting an expiry date for the offer or message compels the usersto open the app more effectively.
Offering updates:Always offer users new updates and improved features that attract them towards using the mobile app. It is a great way of increasing your mobile app engagement.
Re-attract existing users:Keep reminding your dormant users about the app and its new features. Through effectively drafted push notifications remind them about their usage with the app and how their absence has been identified by the app.