Known for its far-sighted policies and latest technology, UAE has been counted among the fastest growing economies across the Middle East. A growing number of businesses in UAE, from SMBs and startups to large enterprises, have started to understand the growing significance of a powerful website to attract different customers, approaching new markets and increasing the brand awareness, and therefore they are being more and more eager to invest in the resources required to get it.
Many businesspersons approach different web development companies in UAE to get a website that can help them outperform their competitors. Many companies ask for a user-friendly content management system to make changes to their website afterward all by their own, including posting, changing or deleting content, without a professional assistance by a developer. Keeping this into the consideration, here are some of the most commonly used content management systems for .ae domain extension assigned to the UAE.
The list basically sheds light on the top CMS platforms within UAE that are based on domain name extension (. ae). As expected, the WordPress CMS tops the list with by a huge margin. Around 57.81% of websites based on an .ae extension are using WordPress as the CMS.
From the perspective of a web developer, WordPress can give you a tough time as it comes with a plethora of customization options, but customers go for it because it is easier to update content on the website without any trouble.
The Top 4 CMS — Global CMS Usage Statistics
The inclination of UAE towards WordPress represents a global perspective towards the platform. Joomla! Comes after WordPress in the list, followed by Drupal and Blogger, in that order. These stats may change afterward as the users of Google Search Appliance are skipping to other systems considering Google's decision to remove the application from industry.
WordPress Versions in the UAE
The latest active version of WordPress is 4.8.3. This versionaddresses a flaw potentially exploited by hackers to attack WordPress-powered websites, by injecting vicious SQL database commands.
Among the 57.81 percent of websites with WordPress integrated, only 13 percent have upgraded to the most recent active version. This specifies that even though businesses develop websites in WordPress, a great majority of the site won't be upgraded to the latest versions.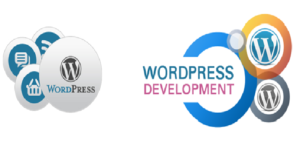 Application of Open Source CMS
In contrast to the proprietary CMS platforms such as Microsoft SharePoint and Adobe CQ that are restricted by their developers, an open source CMS framework is available for the public to use, copy, edit or circulate as required. Open source has been in the talk for a long time, and the giants in this industry are WordPress, Joomla! And Drupal. These platforms are being used by some of the most eminent entities, such as Wired, TechCrunch, and Sony Music. Thanks to their affordable rates, it is ideal to use open source systems for NGOs and charity purposes. Don't forget to discuss your specifications with professionals before starting the project. This will help them select a content management system with appropriate features for your business.