Technology is everywhere and it is changing day by day by giving us many new things quickly and n an easy manner. We are all surrounded by technology as we use Smartphone's, tablets and computers. And so our kids are also using it in schools and home. And they learn many new things.
Technology has changed the virtual aspect of our society in the past decade, from the way we work to the way we socialize and many more things in between. One of the most noticeable differences in technology is the way that our kids play and interact with each other as compared to the previous generations.
We all know kids love to play games and watch video online. If you, as a parent, won't put attention on your kid, web surfing can prove to be dangerous for your kid. They play games for fun and thrill but there are some paranormal games which can harm their minds. Here are some paranormal games which can harm your child:
Ouija board
This game is played to summon up the spirit world. This board is used to communicate with spirits. Kids play this harmful game online with their friends.
Hide and Seek
Kids learn how to play hide and seek online and then play this game of line with a doll, this can be dangerous and scary for them.
Bloody Mary
In this game, they have to stare on the mirror alone in the dark and say bloody marry three times. It can be very dangerous for your kid as a kid they shouldn't play these games.
Charlie Charlie Challenge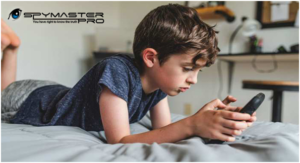 This game is also known as Charlie Pencil and is played in the dark. It is viewed by some as a rudimentary ojia board.
Sometimes, parents are so busy in their lives that they don't get time for their kids. And even don't put attention what their kids are doing online. Playing games is good but paranormal games can be harmful to them. These games can prove to be very dangerous for your child and can harm their brains.
Parents do not worry when their kids are playing games online. But they are unaware of the thought of the danger which their kids can face. As we all know everything has some good points and some bad points, same is the case with online games.
Also Read:- Tips to Monitor Your Children Secretly Without Letting Them Know
Problems your kids can face by playing online paranormal games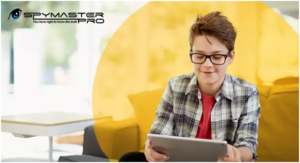 Playing online games can increase the emotional disorder system and behavior disorder system of your child.
There can be a decline in verbal memory performance of your child as they play online games and watch TV.
Your kids may have somatic complains of fatigue and pain. There can be an attention problem like hyperactivity you can see in your child.
As video games use increases in your kids' life there can be a decrease in their school performance. Their scores can get a decrease.
Kids, when indulged in these video games, can get away from their parents. Family interactions problems may occur such as less parental relation.
Playing violent video games is a significant risk factor for the later physically aggressive behavior of your kids.
Being a parent it is your duty to keep your kids safe from all those things which can harm them. Parents should ensure their kids' safety by using a Child Cell Phone Monitoring Software. They may use this software to keep a track on their kids' activities. Sitting at your comfort place you can check your kids' activities.
Features of Child Cell Phone Monitoring Software
Parental Monitoring Software can be a safety guard for busy parents. This software helps parents to have control over their kids and protect their kids without checking their phones and computers manually daily.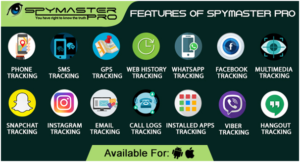 With the help of this software, you can monitor their Internet Browsing History, Installed applications, Social media chats such as Facebook, Whatsapp, Instagram, and Snapchat. You can even check call log details with exact date and time stamp, text messages and many more.
This way, you can have a track record of your kid, what they are doing online and you can take appropriate actions when required. Child Cell Phone Monitoring Software is the modern monitoring program that you can use to keep yourself updated about every update of your child and save them from harmful things.