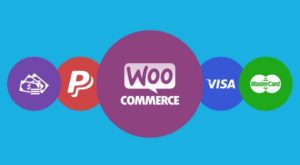 No matter how compelling your e-commerce website may look and perform, achieving success in the online business majorly depends on how frequently your products are being sold to your targeted customers.
Setting up an online store is not a big deal –all you have to do is to integrate the WooCommerce plugin into your WordPress site. But winning the trust of your potential website's visitors is one of the toughest tasks.
Obviously, businesses run e-commerce websites with an objective to promote and sell their products online to the web customers. Therefore, it becomes essential to integrate the reliable payment gateway that will allow visitors to process their payments online in a quick and safe way.
In simple terms, a payment gateway is an e-commerce application service provider that permits payments for the online store, online business and more. They allow visitors to buy their products and services online and automatically process payments via credit cards or debit cards.
In this blog post, we will share the list of top 10 Payment Gateways for your WooCommerce website. Through this, you can pick out the most suitable option with ease that will empower your website's payment system.
Wrapping up
Running an online business/ecommerce website becomes easy with the integration of reliable, cost-effective and powerful Payment Gateway.
All the Payment Gateways mentioned in this blog are suitable for high-end online shop or WooCommerce website.