Action Camera Flashlight is a device or attachment capable of providing strong illumination that is bright enough to capture good photos and videos. This strong beam of light can be easily controlled towards what you are trying to capture in the dark. This is useful in countless scenarios and environments.
This flashlight especially comes in handy if you are going for deep water photography, dark natural environments such as a cave, or when you are out at night and witnessed a lovely view that needs some brightness.
When you are out and do not have the perfect light conditions for a perfect shot then this device just might help. Through this device, you can catch the details under the perfect light as you want.
Professionals know how important the lighting conditions are as objects cast perfect shadows and these in turn dramatically improve the shots.
Thus, Action Camera Flashlights guarantee amazing shots even when you are not in the correct quality of light.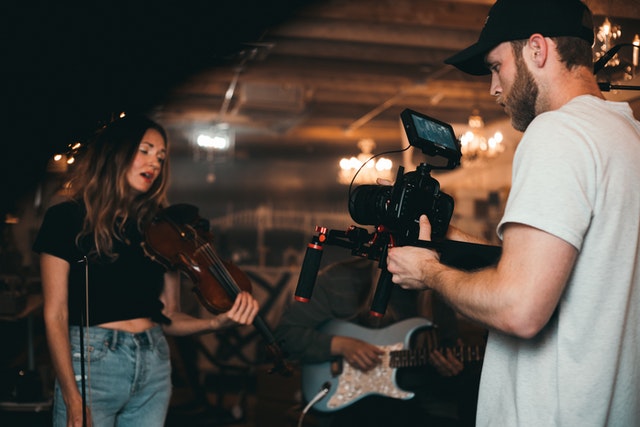 Things To Consider Before Buying an Action Camera Flashlight: 
There are a number of things to consider before buying an action camera flashlight and they are:
1. Compatibility: 
The foremost factor to consider before buying an action camera is compatibility as you can only mount flashlights that are compatible with your action camera.
2. Battery Life And Other Power Sources: 
It is one of the crucial things to consider when purchasing an action camera flashlight. According to your requirements, you may go with a flashlight with a longer or more limited battery life.
Longer battery life is not useful for everybody particularly if you plan to use it for brief recreational activities.
Although, if you want to use it for underwater activities, it is sensible to get a flashlight that would last for a long so you don't have to come to the water surface to recharge repeatedly.
However, if you only shoot indoors then a flashlight can be powered using a direct source.
3. Sturdiness: 
The sturdiness of a camera flashlight is an important factor, with the action camera you are always on the move. It is also significant to ensure you get a camera light that can serve you well both under and outside water bodies. One's underwater requirement will determine the amount of sturdiness one should go for.
3. Compactness: 
Another factor to contemplate is how movable the flashlight is. We are mainly talking about its size and weight. Buying a flashlight that weighs too much can be an annoyance to travel with. However, The size is also impacted by the intended use. If you don't mind a little weight, you can carry more powerful flashlights.
4. Brightness: 
Last but not least factor is brightness. Brightness determines the clarity of the shot. The brightness brings about the shadows and other details clearly in a shot.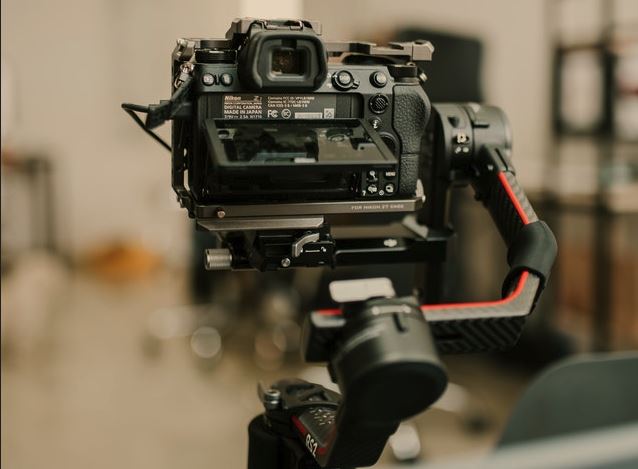 Best Action Camera Flashlights On The Market:
So here are the 5 best and most reliable action camera flashlights on the market:
1. VL-81: 
As the name suggests it has 81 small LED lights and is an impressive model. It has a competitive range and rating which ranges anywhere from three thousand to almost five thousand six hundred. Its square soft-box layout offers a broader and sunnier gradient which makes it appropriate for internal photography as well as outdoors.
VL-81 includes a white filter. It is weightless and can be simply and comfortably arranged on a board, on your helmet, or on any other surface of your determination. 
Its rapid-release clasp makes it simple and quick to connect and disconnect. It can be attached to most action cameras from GoPro 3 to 10
Main Highlight:
The amount of LEDs – The flashlight characterizes 81 small beads-like lights for more satisfactory and brighter shots.
Maximum Power – The VL 81 has the largest battery on this list and is made out of lithium. It also comes with the latest Type C port which can allow faster charging of the bulky 3000mAh battery. It can be charged from 0 to 100 within sixty minutes, at the lowest brightness it can function for almost 8 hours, and even with maximum brightness, it can work for more than 2 hours.
Modifiable lights – Allows both warm light and white light that can be readily adjusted. The lights are divided into a white light that is powered by 41 pellets and 40 pellets of warm light which may be switched accordingly for the desired effect.
Utility – The three mounting points let you connect all the camera attachments to all the major camera accessories. You can mount a microphone, some additional lights, or an accessory of your choice. 
Portability – The VL-81 is quite lightweight. It has the lowest weight of around 0.26 pounds. The perfect integration of its weight and size makes it a manageable Flashlight for action cameras. It is easy to carry and you can use it for various purposes. It has versatile mounts that can support all types of attachments or supported equipment such as a tripod or a microphone.
Compatibility – The compatibility of VL-81 is for use with most action cameras such as the GoPro Fusion, GoPro Max, and GoPro Hero 3-10. Also, it is consistent with different DSLR cameras like Sony, Nixon, Canon, Panasonic, and many other SLR cameras.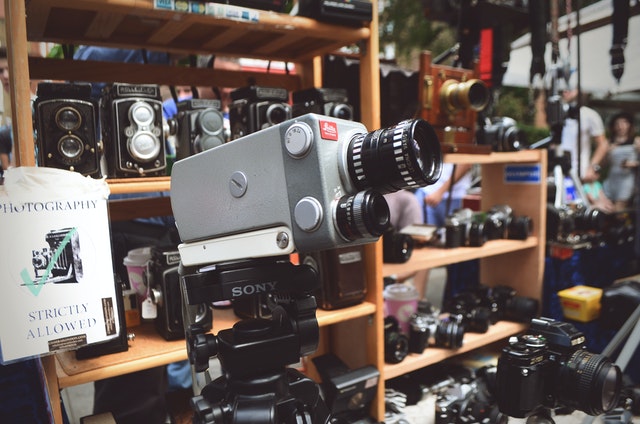 2. Users Prefer, The ULANZI LED Video Light:
For Vlogging at night, the ULANZI LED Video Light is a great choice and users prefer it the most. It boasts a smooth glow and also pushes complementary light more soothing and less flashy.
It can be used with all the major action cameras available on the market. For example. GoPro Hero 10 Black, DJI Action, Insta360, and Akaso Brave.
This flashlight has a large battery capacity. This allows the flashlight to run at full power for a total of almost 2 hours and a whopping 5 hours of backup can be achieved if used with the lowest brightness. The battery included is built-in with a total capacity of 2000mAh.
This particular action camera flashlight has a total set of 49 LED beams and a CRI rank of 5.5k, which allows macro photography for taking close shots. It decreases the amount of time and effort required during editing. The major drawback however of this camera flashlight is that it cannot be used underwater.
Main Highlights:
Battery Size – The battery is the main highlight of this flashlight has a 2000mAh capacity and lasts around for a very long time almost 5 Hours using the lowest settings. Even if you use it at full brightness it can last you up to 2 hours.
Compatibility –. Basically, It is consistent with every action camera like GoPro Hero 10 Black, DJI Action, Insta360, and Akaso Brave.
Natural Lighting – This flashlight produces great natural light conditions which in turn decreases the amount of effort needed while editing. 
Color temperature – The temperature with a natural color provides a light almost as good as natural light. It also allows macro shots which lets you take photos and videos while being very close to the subject
Mounts – The ULAZI VL49  features a cold shoe mount that can be extended. The multiple ties connecting allow it to attach multiple light panels, therefore, enhancing lighting conditions. The main interface on the flashlight rests on top and the others are located on either side.
Weight – It is weightless and mobile with a mere weight of only 90 grams.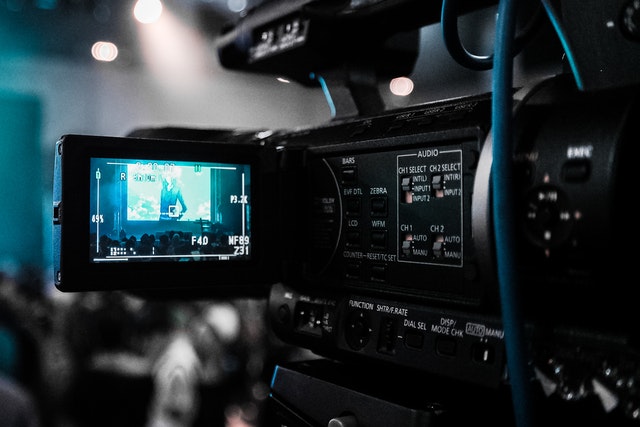 3. Viltrox: 
This flashlight is enduring and weightless and can be operated easily. It has an impressive set of more than 160 lights which doesn't even consume much energy and produces the correct color temperature.
According to your requirements, different settings can be altered for getting the desired lighting conditions. It's utilized to form a soft shine or create a very radiant environment. The flashlight comes with a detachable filter that provides white colored filter and which you can use outdoors as well as indoors.
The Viltrox has the ability to make use of both sources of energy and can be powered with a battery or can be directly plugged into a socket using an Ac adapter. It can be used easily, it is highly portable and mountable. It has a very high luminance. Light's inclination can be adjusted to meet your requirements.
Main Highlights:
Built-in display – The main highlight of this flashlight is that it has an LCD panel that clearly indicates battery percentage, the current amount of brightness, and the type of color temperature currently in use, this lets you check all the settings before clicking a photo.
Compatibility – This particular model works with all major DSLR models.
Lights – It produces an impressive peak brightness. The VL-162T has temperatures with varying colors which range from three thousand to five thousand K. You can also dim the brightness between around smaller to a higher percentage. The flashlight includes 4 filters for innovative shots and effects. Minimum efforts on color grading are required when editing if you use this flashlight.
Power – It can be powered either using the inbuilt battery or can be plugged directly using an Ac adapter when indoors. It also has a Type C port for faster charging. The battery percentage can be viewed on the LCD screen. When fully charged the battery can last up to three hours which entirely depends on your usage.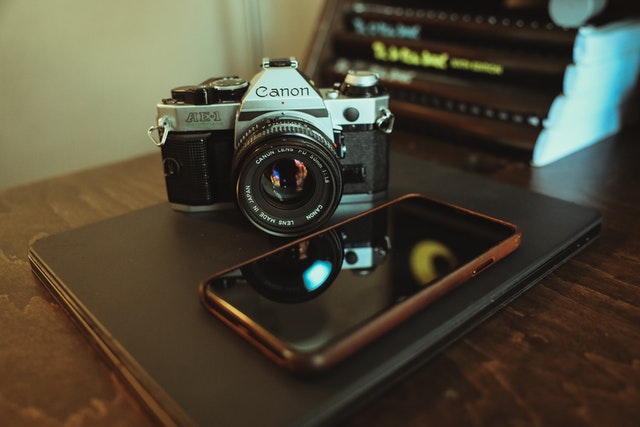 4. SUPTIG: 
It is an adaptable attachment for your action camera and is utilized along an assortment of cameras available on the market be it action or DSLR. A well-received product by professionals and enthusiasts.
The flashlight is a very easy-to-use flashlight so you can always capture those stunning views. It can be carried when you go diving and relax as it is waterproof. It can also be used in all weather conditions as it can take until the deepest part of hundred and forty-seven feet.
Main Highlights:
Weatherproof – The main highlight has to be its all-weather design and the fact that it continues to function in extremely hot and rainy conditions.
Highly Compatible –The list of actions camera it supports goes on and on. It is compatible with all the versions of GoPro released and suppp
Multiple brighten colors – the SUPTIG Diving Light has 5 brightening light colors such as red, white, golden, blue, and pink light. The of each brightness of the colors can be separately modified to fit your requirements.
Waterproof depth of 147 feet – during adjusting your action-camera flashlight, you can enjoy the main feature that is shooting underwater to a 147 feet depth to get your desired shot even under the deep water. 
Battery life – the constructed lithium battery can sustain lights for a long duration depending on the light color and the brightness level being used. 
Durable design – it is durable and constructed with substances that can save it from becoming rusty and even that could often use when in saltwater or deep fresh. To provide a bright residence it utilizes 72 LED and has a portion of around 60°.
Warranty – SUPTIG swooping light comes with 2 years warranty and a 30-day replacement guarantee.
Weight – Its total weight is 0.43 pounds.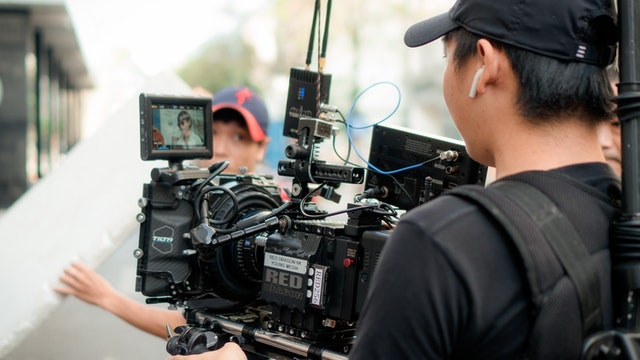 5. HONGDAK Diving Light: 
This diving light is appropriate for seizing moments when floating. Also, this can be perfect for use as the name suggests, for diving. It's just not waterproof but also completely waterproof to the deepest part of 45 meters (147 feet).
It can be plentiful for you if you like to sweep at sunset or at the time of diving. You can gain a luminance of 400 lumens. It has a wide portion so that its surrounding things together make it brighter when operating this flashlight.
The HONGDAK swooping light is consistent with an expansive capacity of activity cameras such as many DSLR cameras, GoPro, XIAOYI action cameras, and other cameras.
Key Features:
Versatility – The HONGDAK swooping light is appropriate for utilization in an exhaustive coverage of movements. You can use it while perusing, diving, snorkeling, and others. Because of its rough design, it also can be utilized for arid-related sports like walking, camping,  cycling, skiing, etc.
Compatibility – HONGDAK diving light is in perfect compatibility with the XIAOYI action camera, GoPro Hero Session camera sequence, the GoPro Hero-Session, and other activity cameras, Canon, Sony, Nikon, and others. This can be a wonderful accessory for all those cameras in any case of night use or underwater use.
Lighting – the camera action light set-up with three bright LEDs illuminates at an extensive position of 400 Lumens (5500K-6000K). And this wide-position guarantees that satisfactory illumination is delivered to the entire area of fiction, creating exceptional videotape lighting.
Portability – The waterproof HONGDAK LED light has 0.4 pounds (180 grams) of weight which makes it highly portable. With 7.7cm x 5cm x 7cm of measurement, this action-camera flashlight is transportable and weightless both.
Water Proof – Don't think that the flashlight is just simple water resistant, it is actually waterproof to a profundity of 147 feet which means 45 meters of profundity. So there is no reason to worry about it. 
Battery – the diving light is charged by a small structure of a 1000mAh compound battery.
Durability – This diving light is constructed with a stainless steel substance and dependable PC (polycarbonate) substance that will not rust if it is used in deep water. Warranty –warranty of all HONGDAK LED waterproof lights are endowed with a 24-month and repayment assurance is up to 30 days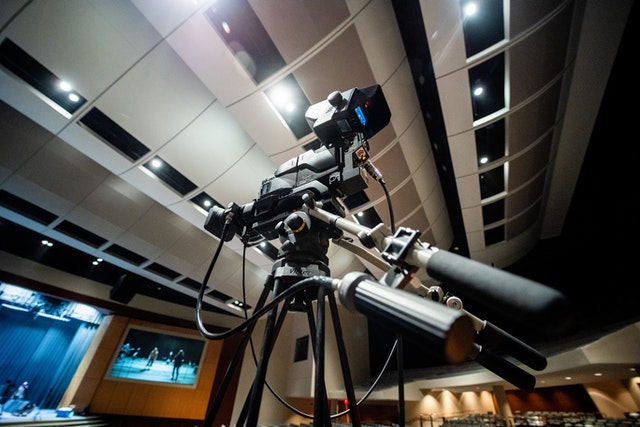 Conclusion
Out of the 5, action camera flashlights mentioned above the diving light of HONGDAK swooping light is the best budget option with VILTROX VL-162T CRI95+ LED video light as the runner however ULANZI LED video light is the best overall. 
Owning an action camera flashlight is speculated to terminate the setback of taking pictures and videos in the dark but acquiring the incorrect one is an obstruction on its own.
Action cameras deliver lowered functionality under low lights than DSLRs. Thus owning an action camera flashlight is not a luxury but becomes a necessity.
FAQs
1. What is an action camera flashlight?
Most action cameras don't permit you to use a flashlight or do not come with one. The action camera flashlight is a must-have accessory that allows you to take pictures and videos in dark conditions or underwater.
2. How do you use it?
A typical flashlight can be used as an additional light or placed on top of the camera's action lenses.
3. What are the factors to consider before buying?
The factors to consider before buying an action camera flashlight are compatibility, battery life, portability, weight, and durability.
4. Is the action camera flashlight worth it?
The action camera is definitely worth it as it allows you to capture perfect photos and videos even in low light conditions.
Editor's Recommendations