For most business or for personal blogging, generation leads the best or ultimate benefit of maintaining or creating social media presence, like Facebook, Twitter, and Instragram.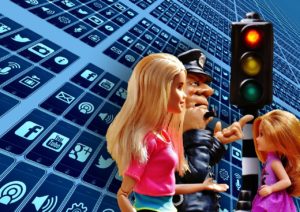 As much follower or fans you have in your sites or page the better reach you will have. Nowadays social media leads the generation, so you must take strong steps on the social media.
How Get more likes on Facebook Page or post
As we all know the most popular social media network. The main platform to promote your sites or business or services is Facebook.  The most of the companies or internet marketers are now realizing that the Facebook has the best potential to cause of the massive increase of their sales. If you want to does it from your own personal Facebook account, the Facebook is only allow to make not more than 5000 friends, but you can get as many followers as you want for your Facebook account. The most of the people are following you are the more likely to see what the interesting thing you are doing in your web.
There is two ways to get more followers in your post or blog first is organically and the other one is Inorganically. To get more subscribe organically you need to post regularly post daily basis 'Evergreen Content', post quality content but less often,  use unique or organic post targeting to serve relative content.
Get Twitter Follower
Twitter is one of the most powerful tools if we used it correctly. It can help you to generate leads, Branding your business.
Some steps to get more followers on Twitter
Work on your own profile, make it easier for everyone to understand who you are and what you are interested in
Post Interesting recent activities, funny thought, post multimedia.
Post often at the right times of the day
Use Hash tags
Follow Everyone as much who are following you
Try to get some famous people or celebrities to follow you on Twitter.
Ask People to retweet
Get more Like and followers in Instragram
Instragram become one of the most followed social media platforms very quickly. While most of the people want to focus on Facebook Twitter or LinkedIn but one of the hidden key in online social media success is Instragram.
There are several ways to get more likes or followers on Instragram
Choose a subject or topic for your account on.
Make your profile public and write short bio with a profile picture
Post interesting picture everyday or as much you can in a day
Use hash tags in your photo description
Choose the right time to post daily
Link Your Instagram with you other social media
Follow similar account or comment on others photos
Research on the popular hash tags to get very potential followers
On the other hand you may increase your Facebook Twitter or Instagram followers Inorganically,You may follow several website that provides followers but you have to spend money on it.
100 Facebook/Twitter/Instagram Followers/Likes = $5
250 Facebook Followers/ Twitter/Instagram Likes = $10
500 Facebook Followers/ Twitter/Instagram Likes = $15
1000 Facebook Followers/ Twitter/Instagram Likes = $25
2000 Facebook Followers/ Twitter/Instagram Likes = $40
5000 Facebook Followers/ Twitter/Instagram Likes = $80
10,000 Facebook Followers/ Twitter/Instagram Likes = $160
20,000 Facebook Followers/ Twitter/Instagram Likes = $320