Tracking is the process of limiting shipping packages, mail and parcel post at various points of time during sorting, warehousing, and parcel delivery to confirm their origin and to foretell and assist delivery. While the sites do care for the customers and provide on-time tracking, other websites at the same time struggle to do so. This does not mean that they don't care to provide the best service or experience but some internal issues may create disappointment between the e-commerce site and its consumers. However, this issue can be solved with a third-party tracking site, which helps to keep the flow of business smooth and error free. Among these sites, Tracking More is Saasworthy pick.
Tracking More is an extension that helps in online package tracking for a better online shopping experience. With this extension, one can track the shipment anytime and anywhere. The sellers can control every Magento application status easily by just clicking "Track Order" at "Magento admin panel". Not only for the seller but the buyers can also trace shipments with a single click after purchasing, so they can sit and relax at home knowing that their product in on the way.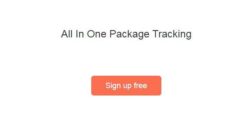 Now, you must be thinking is that all about the Trachingmore? The answer is 'no.' With Trachingmore, e-tailers can also send information in the name of 'email alerts' to inform consumers whenever there is an update of the delivery status. So, it doesn't matter which online shopping site you choose to shop from because even if you are ordering stuff from multiple e-commerce websites, then this extension will come handy.
In case you are still confused on how to use this helpful tracking site, here is a quick guide with features of TrackingMore in detail. Get started with TrackingMore by signing up free during the installation of this extension. You have the option to get the PC version or the mobile application.

Track Button:
This feature helps to add a parcel tracking widget to your e-commerce site and lets consumers trace units on the order status tracking page. The visitors need to enter their tracking number to track the shipment. The seller can customize the button on the basis of color, size, width, and model. If you want this widget on your e-commerce website then just copy paste the code and the button will appear wherever you want them to.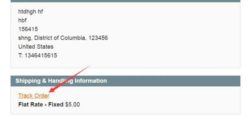 Parcel Tracking Plugin:
It helps to auto import and track shipments from e-commerce websites. In other words, it allows you to import the shipment and track the same from the e-commerce sites, which include Shopify, Amazon, Magento, eBay, AliExpress shop and other websites. It will assist you to review your order status in an easier and more effective way. Moreover, be it a national e-commerce site or overseas, it helps to track all of them.
Shipping Time Calculator:
It will help you to calculate the approximate time that will be required for the shipment of your package. It lets you know the total transit time of your packages. From the given time, the user can distinguish and decide which courier has the best shipping efficiency. The actual time and the estimated might differ in some cases.
Delivery Performance:
It is one of the important features that will allow you to know about your delivery performance. Delivery performance is the level up to which products and services supplied meet the customer expectation. The formula used to calculate delivery performance is Volume/Time.
Air cargo tracking:
This feature lets you track cargo airlines. You also get real-time flight inquiries. Just enter the tracking number and the data will be shown.
With all the above features, a consumer can track their order easily and efficiently. Moreover, TrackingMore also supports a number of languages, which is one of the best factors why you should go for it.  Plus this site presents a simplified platform, which lets you trace your shipment without any effort. This extension supports around 475 courier partners from across the globe, which also includes UPS, USPS, FedEx, Hong Kong, S.F. International, China Post and so on. It provides a helpful User Guide that helps to deal with the details of the site effortlessly. If this is not all, a responsive team of customer support is always ready to solve the query of the consumers related to shipments. The customer support team is active during business hours.