Finding some important files missing or deleted accidentally is a situation in which we never want to be. We store critical information in our computer and we cannot afford to lose it. Sometimes recycle bin helps us to recover some deleted files but if a file is completely missing because of system got corrupted or any other reason then it becomes difficult to recover them but still they can be recovered. So, if you have lost your precious files then do not panic there are file recovery software for Windows 10 and other operating systems which can help you to recover your deleted files. Here is the list of 7 software which can help you to recover deleted files.
Advanced Disk Recovery:
The application is having user friendly interface and it helps you to recover files quickly and easily. Either you can scan the whole drive or you can choose a drive or you can scan entire disc for deleted files. After a quick scan the application shows you all the deleted or missing files. You can recover files easily by right clicking them.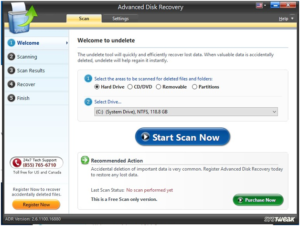 Ease US Data recovery:
Ease US is a well know name in Data recovery. This software is capable to recover files which are critically damaged or lost. The paid version of the software is good enough to recover every each and every file. The software is capable to recover most of the popular formats. You can also use this application to recover lost files on SD cards, pen drives and external hard drives.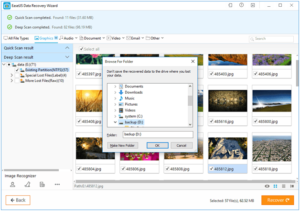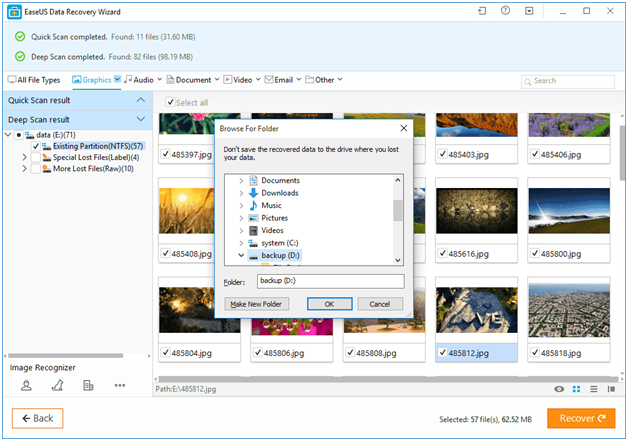 Wise Data Recovery:
If you are looking for a free solution to recover your lost or deleted files then you should choose Wise Data recovery. The software is really useful if your purpose is to recover just few files. The application is having dedicated screen which shows you either file is in recoverable condition or not because it is a free software you may face issues in recovering files which are deleted long time back. You can easily choose a drive or location in which you want to search for a deleted file.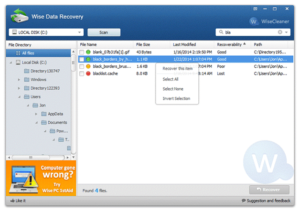 MiniTool power Data Recovery:
If your machine is having high end hardware and lots of free disc space then you can choose MiniTool Power Data Recovery. It takes around 1 GB space on your disk when it comes to scanning and recovering deleted files software is very fast and efficient. This application is actually a combination of 5 different recover tools which helps you to perform a deep scan of all deleted files.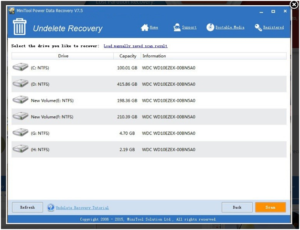 Free undelete:
Another free file recovery software for Windows 10 is freeundelete. Like a good recovery software, it looks for the deleted and lost files on all the removable and non-removable partitions. It shows you a list of files which are in recoverable condition and can be recovered in just few steps. The software is efficient enough to recover files on two most popular files systems which are NTFS and FAT.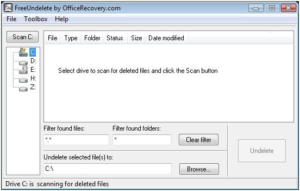 Disk Drill:
If you are looking for an application with a simple interface and which should be light weight at the same time then you should choose Disk drill. The best part about this data recovery tool is that you can pause and resume the real-time scan. You can also save scan results which can help you to recover files from the same batch if you want to do so later.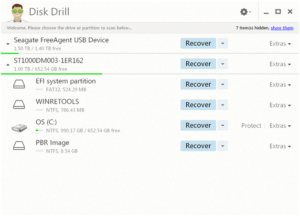 Soft perfect recovery tool:
The tool is a standalone application of 500 KBs it can be used to recover files from hard disk pen drives, CDs, DVDs and other removable discs. The application gets you almost all the deleted and lost files by running a deep scan. You can use this application even if you do not have a deep technical knowledge. Most of the file formats can be recovered using this small application. The application is available in multiple languages so it is very helpful if English is not your native language.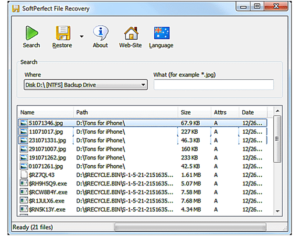 So, these were the 7 best file recovery software for Windows 10 users or you can say life savers if you have just lost some important files.