For business owners and aspiring business owners, hosting a networking event can prove to be hugely beneficial to you as a business owner. Fitting in running a business, or planning your future ventures as a business owner will leave you cramped for time and increase the general stress levels. There is a lot of time involved in hosting such an event, but can throw up a few little good surprises, so we have come up with some top tips to help you!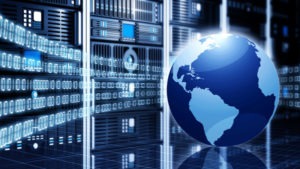 Make It As Simple As Possible
Simplicity wins a lot of time and the more complicated your network event is; the more effort it will require. Simplicity will help the networking event run as smooth as possible. Whether you it is the way you register the attendees, or whether it the way the catering is set off, it should be entirely simple. Take a look at online registration systems, or using lanyards a way of gaining entry into the venue.
Venue Holds Huge Importance
The venue you hold your networking event at will always cause huge importance. It is important to consider your options and look at the different packages that are available, or whether there are any packages that suit your event. Some venues will host events consistently, so be sure to tell them exactly what you need. Hotels are known to include a special deal in their events, so ask, ask, ask! It will eventually work out to be worth the hassle so ensure that you do everything you can in order to get the best deal for your event.
Networking Events Need… Networking
Networking events are there for you to network, so it should actually be the only real priority. Networking brings people together, helping them collaborate and potentially bring business to one another. Networking can also help you build trust in one another, which will benefit you the more networking events you host.
Meeting & Greeting
You should take time and meet and great everyone present at the networking event. Show people that you are more than just a face and have an interest into what people are saying. This could change the opinion of those attending and make the attendees feel comfortable with your networking events.
Feedback
Take the feedback from the people who are attending and change accordingly. It's important to understand and listen to people whether it is at the event, or after. This helps people feel valuable, which will amend wrongs and increase the amount of people that turn up at your networking events.