The adrenaline rush, the soft purring of the engine waiting to roar and the smell of burning rubber that all defines the gamer's love for car racing games. While car racing games have the huge following they also attract people from all age groups. Here, we have discussed the top 5 best racing rival games for Android you should try this year.
Clash for Speed: Play this powerful combat car racing game that is governed by an insane intergalactic character called Speed Hog. Here, he is the owner of all the planets in the game and directs you towards each race. During the game, you need to compete against other cars to win the race. It offers pre-defined tracks where you can race against other cars. In addition to that, you get a chance to design your own tracks with extreme complexity so that no one else can win the race. To do this, you can place on-road obstacles and off-road traps to make racing complex for others. More complex tracks will help you win more trophies that you can use to unlock other features of the game. You can even collect bounty by winning different races to unlock these features.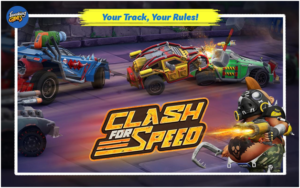 Further, it offers in-game garage to help you choose different cars, upgrade or customize cars and choose different weapons. As the difficulty level will increase in the game, you will have access to heavy and high destruction weapons. In other features, it offers pre-defined tracks, upgradable tires & decals, original car stickers, 10 types of deadly weapons, unique 3D game environments and more.
https://play.google.com/store/apps/details?id=com.tweaking.clashforspeed
Buggy of Battle:This powerful arena war beach buggy simulator is designed to help you experience the V12 engine enabled racing game. Here, you will get duel links to beat your arch rivals. This monster truck game helps you to decide your own fate in the canyon racing circuit. In this you collide with race cars parkers it will attract penalty points. Further, you need to collect different police & army vehicles to win the race. You can conquer monster trucks and defeat your enemies to earn new cars. Once you complete all levels you will become the Arena War Champion. Here, you need to use all your precision racing skills to win the race and prove yourself the main car parker.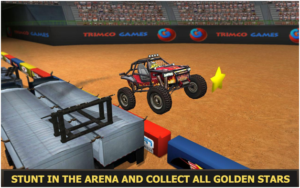 https://play.google.com/store/apps/details?id=com.tg.buggyofbattlearena17war
Drift Mania 2: If you like drift car racing game then this game is meant for you. It offers 13 different cars to choose from that can even be customized. While playing you can compete against players around the world with global leaderboards. Here, you will find different achievements and objectives with each race track to progress in your racing career. It offers body kits, window tints, custom wheels and spoilers to help you fully customize your car. You can even upgrade your car performance by installing performance products. You can tune up your car as well with options like steering sensitivity, suspension, weight distribution, gear ratio and more. You can become true drift racing champion with this powerful game. In other features, it offers multiple device support, customized controls, accelerometer, variable throttle bar system, 13 drift circuits, 13 high-performance vehicles, 48 performance upgrades, visual mods, 3 level of difficulties, full race replays and more.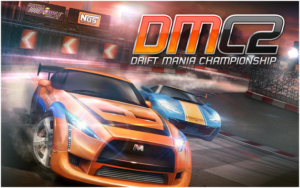 https://play.google.com/store/apps/details?id=com.ratrodstudio.driftmania2lite
Table Top Racing Premium: Table Top racing offers console-quality graphics and intensifying gameplay to enjoy countless hours of extreme racing. It offers real challenges for players to test their skills. Here, you will find all types of crazy vehicles that are battling each other on the table-top race tracks. This powerful game is optimized for all latest devices and Android TV. It offers an arsenal of madcap weapons and devious power-ups to improve your gaming experience. You can win coins to upgrade vehicles and unlock new features during the game. It offers simple responsive controls and super-smooth frame rates on all devices to deliver the stunning game experience. In other features, it offers 9 cunning power-ups, 7 unique game play modes, 30+ special events, 4 fierce championships, 8 incredible race tracks, 17 insane cars to master and more.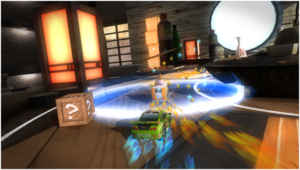 https://play.google.com/store/apps/details?id=com.playrisedigital.ttge
Nitro Nation: Nitro Nation is powerful drag racing game that offers lots of cars from all big brands around the world. It offers fair play where you needn't wait for fuel and it also provides free of "delivery time" for cars or upgrades. Thus, it is designed to test your driving and racing skills at its best. During the game, you will get chance to compete against racers in real-time from around the world. It even organizes weekly regional tournaments to experience the best gaming styles. It offers epic upgrades where you get access to 33 exclusive car components and 3 tiers of aftermarket blueprints.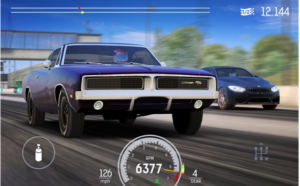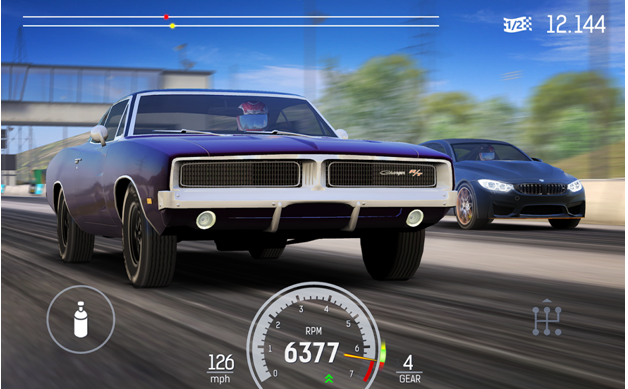 This is the perfect game for racing frenetic to fulfill the dream of smoking an exotic sports car during drag race. It also allows you to customize your car with multiple options including different decals, custom paint, different tires, rims, bumpers, skirts & spoilers and more. In other features, it offers dyno graphs, detailed specs, gearing charts, and advanced race statistics.
https://play.google.com/store/apps/details?id=com.creativemobile.nno
Conclusion: While there is a long list of car racing games available on Google Play Store. Here, we have selected 5 best racing rivals for you. If you know more such games, feel free to comment below.
Recommended for you: Top 5 Android Apps for Photography