In today's fast-paced society, quick and efficient communication has become an imperative. Whether your project requires more time and resources or it includes more simple tasks, clients just want to know the answers instantly, at any given time. Not only do they want an easy and fast access to information, but they also want it to be more in-depth, flexible and consistent.
With this in mind, it is of crucial importance to keep your clients regularly updated and in tune with all the things and changes that seem relevant to them on almost daily basis. This increases client interaction, allows your clients to see how much effort you and your team are investing into the project and makes him appreciate your work more. Here are a few ways you can make your client reporting more interactive.
Choose the Right Reporting Tool
Gone are the days when Excel spreadsheets were used as the basic tool for client reporting. According to many digital agency owners, they are tedious and unreliable as they don't provide real-time data and are generally limited to users. Plus, it's a manual system where the level of service is dependent on individuals whose accidental mistakes can cause serious problems.
Teams should use a web development project management software in order to make both a process of planning and the client communication dynamic. By delivering insightful content you will be able to make the work processes run seamlessly. Also, it will enable the technician to communicate with the client directly by writing reports on clients' visits which will ultimately enrich the client relationship. Finally, it has a great advantage to the entire working team because all the information they need is on one device. It's not only cost-effective but it saves time as well.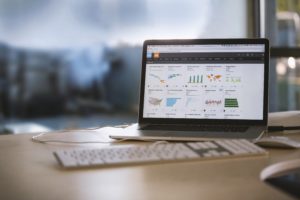 Make Short Reports
People working in agency usually get flooded with all the daily information, reports and emails. Lengthy reports are usually not welcome as, due to the lack of time, most clients skim through them or simply ignore them. What's more, sending them a list of findings on a particular field, such as market research, might not be such a good idea.
The clients will soon become overwhelmed with all that extensive data and will fail to see what's really important. What they really want is immediacy. Instead of laying out 15 pages of spreadsheets and hundreds of slides, try creating a report on a single screen and highlight all the crucial information with different colors. This will allow your client to view everything that they need with just a click.
Introduce Report Automation
The easiest way to save your time and avoid spending hours combining, updating and distributing data is to automate reports. This includes creating one report that will automatically become updated and sent to previously determined customers. It will unquestionably be beneficial for your agency as it will help you complete complex tasks in only a few steps and will improve accuracy in the long run.
This way, you and your team will be able to manage a heavy workload more easily, expand services and increase profit. By using report automation, you will show the added value you bring to your client's business which will strengthen client loyalty and help you take a headache out of client reporting.
Face-to-face meetings
We get so preoccupied with our daily schedules that it's sometimes impossible to provide timely responses to our clients. In such a scenario, it's best to arrange a meeting or a face-to-face client session and discuss any heating issues. This way, you can avoid any misunderstanding and win your client's attention.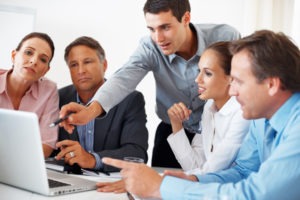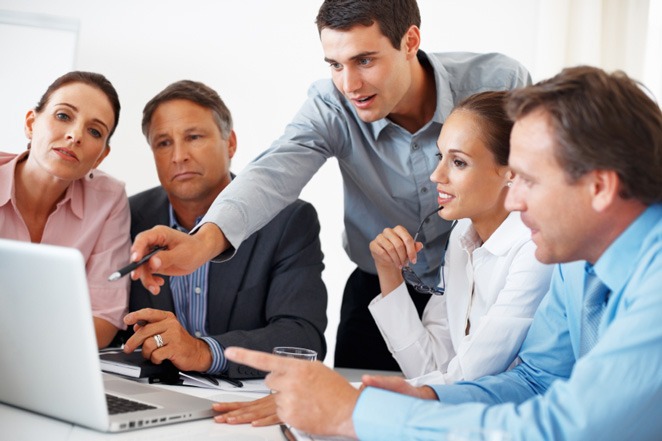 Read also: