London, 31 May 2016 SIRIN LABS today announces the launch of SOLARIN – the world's first truly smart phone. Privacy and mobile technology are the hot topics of today. As the value of digital information far eclipses that ever held under lock and key, we seek innovative encryption apps and secure technologies to protect ourselves. And yet no solution quite fits.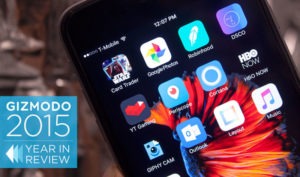 This is where SOLARIN comes in. Through a network of extraordinary partners, suppliers and passionate experts, and guided by the vision of our founders, SIRIN LABS has created a truly smart phone. Aimed at the international business person who carries a lot of sensitive information but doesn't want to compromise on usability, quality or design, SOLARIN combines advanced technology to make what we believe is the best mobile phone in the world.
Following over two years of R&D at bespoke facilities in Sweden and Tel Aviv, SOLARIN is made up of over 2,500 inner components within a meticulously designed exterior to achieve fast, seamless connectivity across any continent. Delivering tomorrow's technology, today, to the toughest audience with the most exacting requirements. 'We do not accept that price drives what's available in technology. With SOLARIN, we break the rules.' Moshe Hogeg, President and Co-founder, SIRIN LABS
SOLARIN features a carefully curated privacy package to keep your private information, private – unrivalled in terms of its sophistication and accessibility.
SOLARIN comes with Zimperium state-of-the-art mobile threat protection that thwarts the broadest array of advanced device, network and application mobile cyberattacks, without impairing usability or functionality of a top-of-the-range smartphone. In addition, SOLARIN incorporates the most advanced privacy technology, currently unavailable outside the agency world. SIRIN LABS partnered with KoolSpan to integrate chip-to-chip 256-bit AES encryption, the same technology that militaries around the world use to protect their communications, offering the strongest possible mobile privacy protection worldwide. Activated by the unique Security Switch on the back of the handset, the phone enters a shielded mode, presenting an exclusive suite for fully encrypted calls and messages.
'Cyber-attacks are endemic across the globe. This trend is on the increase. Just one attack can severely harm reputations and finances. SOLARIN is pioneering new, uncompromising privacy measures to provide customers with greater confidence and the reassurance necessary to handle business-critical information.' Tal Cohen, CEO and Co-founder, SIRIN LABS TRULY GLOBAL SOLARIN is a truly global phone – offering faster data transfer and lasting performance. SOLARIN is powered by a Qualcomm® Snapdragon™ 810 processor with X10 LTE and Wi-Fi, delivering high-performance connectivity. It offers up to 450 Mbps downlink and up to 150 Mbps uplink speeds, coupled with support for 24 bands LTE compatibility, setting a new benchmark in global usability. SOLARIN comes with far superior Wi-Fi™ connectivity than mainstream phones. It supports 802.11ac 2×2 MU-MIMO (multi usermultiple input, multiple output) technology, offering up to three times the speed and capacity of conventional 1×1 configuration. In addition, SOLARIN incorporates revolutionary WiGig™ (802.11ad) multi-gigabit Wi-Fi technology. WiGig™ (802.11ad) offers speeds of up to 4.6Gbps, enabling near-instant cloud access, and synching of photos, videos and media, wire-equivalent docking and high-quality, low-latency video streaming, and more. Add to this the strongest battery in the premium and high end phone category, together with Qualcomm® Quick Charge™ for fast charging and power optimisation algorithms to create the essential travel companion. 'At every level, SOLARIN outperforms. Advanced carrier aggregation technology combines multiple LTE carriers for wider bandwidth, providing a faster, clearer connection. Using 802.11ac 2×2 MU-MIMO technology provides up to three times the bandwidth of a smartphone, and WiGig™ (802.11ad) pushes data transfer limits, allowing next generation features.' Fredrik Öijer, VP Product, SIRIN LABS UNPARALLELED AUDIO AND VISION Boasting a screen with unbeatable clarity, depth and colour intensity, and the richest and loudest mobile phone speaker systems available.
Featuring a 23.8-megapixel camera, with laser autofocus and industry-leading four-tone flash, plus a front facing flash and 5.5" IPS LED 2k resolution screen, SOLARIN offers a display capable of colour that is distinct, pure and rich – a remarkable 120% sRGB colour gamut. The beam forming audio and state-of-the-art sound system uses three bassboosted speakers, all linked through a smart amplifier to maximise volume but control distortion, producing a clear unsullied sound. 'Exceptional audio and vision capabilities feature highly on our target audience's wish list.
SIRIN LABS' audio and vision engineers fixated on exceeding expectation, turning to experts to develop a new benchmark for smart phone speaker systems and unparalleled striking screen intensity.' Tal Cohen, CEO and Co-founder, SIRIN LABSOUTSTANDING QUALITY AND THOUGHTFUL DESIGN Designed by world renowned industrial designer Karim Rashid and meticulously assembled by engineers more used to making the world's finest watches. From the construction of its unique metal matrix composite chassis – typically used in the aerospace industry for its absolute rigidity – to incorporating titanium panels for structural strength, using tough Corning® Gorilla® Glass 4 to help protect the curved display screen as well as the camera lens and a technical leather back panel – only materials with optimal functionality made the final grade. 'Every single design decision and material choice was based on performance and functionality. The product you hold today unites the very best of the world stage. Our network of extraordinary partners is the culmination of our unwavering focus on quality, not cost, regardless of complexity.' Fredrik Öijer, VP Product, SIRIN LABS SOLARIN is available online, at SIRIN LABS first store in Mayfair (34 Bruton Place), London from 1 June and Harrods, Knightsbridge from 30 June.
NOTES TO EDITORS
Variants available at launch are:
Fire Black Carbon Leather with Titanium
Fire Black Carbon Leather with Diamond-like Carbon
Fire Black Carbon Leather with Yellow Gold
Crystal White Carbon Leather with Diamond-like Carbon Prices start from £9,500 plus VAT.
FURTHER INFORMATION
SIRIN LABS AG is a revolutionary new entrant to the technology arena with one simple goal, to bring tomorrow to our customers, today. Backed by significant investment from some of the most respected players at the forefront of new technology, the company has been driven by a determination to deliver uncompromising connected devices. Visit  website www.sirinlabs.com