Oncology as a special set to explode in terms of demand, and if you're on the fence when it comes to choosing a niche, you may want to take another look at this intriguing field.  Some estimates suggest that the demand for oncology services within the United States will increase as much as fifty percent over the next four years.
There are several reasons for this projection, and the medical profession's confidence in it.  First, the field has improved and advanced to the point that more cancer patients are surviving, and they're surviving longer than ever before. In fact, there's been an increase in survivor-ship expectation of over eighty percent.
As you might have guessed, the supply of oncologists isn't expected to increase exponentially, and it certainly won't do so in a matter of half a decade. Experts expect a shortfall—even with projected increases in oncology specialists—of 3,000 to 5,000 oncology specialists.  And those estimates are considered to be conservative by many, because they fail to take into account the aging Baby Boomer generation.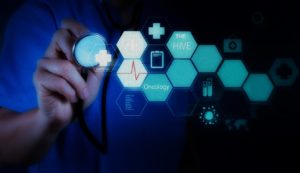 Oncology Sub-specialties
While laymen refer to "cancer" as if the word meant one specific disease or condition, oncologists—and those who have suffered from cancer—know differently. Not only are the cancers that affect the different parts of the body very different, but there are many different ways in which cancer can manifest, and many different paths of treatment that a doctor may follow or recommend. Oncology is an incredibly complex specialty, and as a result, has a number of sub-specialties—all of which are expected to be in high demand in the coming decades.
 Surgical Oncology
One of the first ways in which doctors may want to address a patient's cancer diagnosis is through surgery.  Surgical oncologists are surgeons who specialize in the removal of cancerous tissue through the physical intervention of surgery.
Radiation Oncology
While it may seem counter-intuitive to some, radiation can actually be used to fight cancer, and that's what radiation oncologists devote their careers to doing. They typically pursue a residency in oncology and then extend their studies to pursue radiation therapy, often as part of a fellowship.
Neuro-oncology
Both surgical and radiation oncology specialties face unusual challenges when presented with cancerous growths in the brain and/or spinal cord of patients. That's why there's another specialty known as neuro-oncology. Because cancers in these areas require very delicate treatment, treatment with the utmost finesse to avoid irreparable damage, neuro-oncologists work in concert with other oncologists to ensure that their patients receive the best treatment possible.
Finding the Right Placement
Of course, choosing a specialty is only the beginning. Once you've completed your residency and fellowship, you'll want to find the right job.  Consider enlisting the services of a reputable agency like DoctorsChoicePlacement.com, so that you can find the right job, with the right connections, in the right area. Choosing the right position can affect not only your livelihood and well-being in the present, but the course of your entire career moving forward.