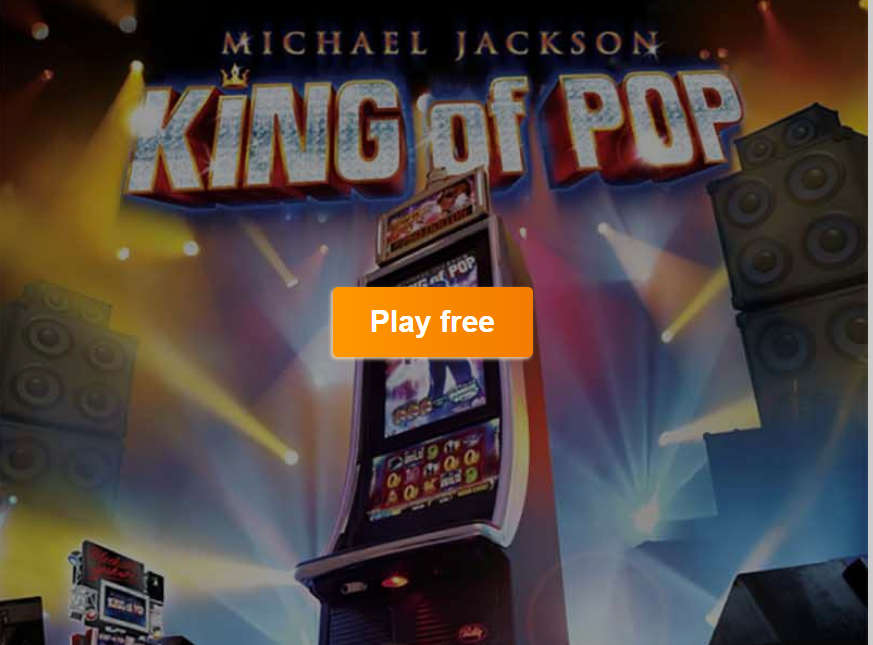 Moonwalking Legend: Games Related to Michael Jackson
On the 29th of July, 2009, the whole world was shocked by the news of the demise of the King of Pop, Michael Jackson. For most of the 50 years that he lived, Jackson has enthralled people with his music and unrivaled sensational dancing. He revolutionized the entire music industry that looked up to him for the next big thing, and he never disappointed, at least for show business. Everything about Jackson was a signature, unique only to him. He had a signature white glove, golden shades, shoes, signature pose, and everybody's favorite dance: the Smooth Criminal lean.
Michael Jackson also doubled as a gaming enthusiast. His Neverland property had many arcade games that were free to play. In fact, he was known to be an avid collector of arcade games. His interest in gaming was not limited to just playing them; he also wanted to develop them and star in them. These dreams came true for Michael Jackson. Before his death MJ starred in a number of games and even helped in the development of one. After his death, some games were released in honor of his passing.
1. Michael Jackson King of Pop Slot Game
This slot was developed approximately a year after the pop icon's death in 2009. An eternal tribute to the late musician, this five reel, and forty pay line slot machine features all Michael Jackson's trademark attributes including his revolutionary dance moves, white glove, black hat, golden shades, and shoes. A player is also serenaded with an authentic Michael Jackson soundtrack sounding the star's greatest hits such as Bad, Smooth
Criminal, Beat It, and Billie Jean.
Just like the late artiste, this slot machine is a crowd mover. A long list of bonus features follows this outstanding work of design. The Moonwalk wild, denoted by a diamond-encrusted block of text, can substitute any symbol on the reels except for two scatter symbols denote in this game by the jackpot symbol and the bonus symbol. A winning combination with the occurrence of the Moonwalk wild symbol doubles your earnings.
Five of a kind Jackpot symbols give the player a multiplier of x2500. It is possible for two out of the five reels to become wild. On the chance that a jackpot symbol or bonus symbol replaces the wild on the next spin, they too become wilds but still maintain their significance as jackpot or bonus symbols.
There is a lot more to this game than highlighted here. For a full exploration of the game, you can play free Michael Jackson 3D slots by Bally in your favorite online casino.
2. Michael Jackson: The Experience
The Experience is a dancing game designed and developed by Ubisoft and launched in 2010 as a tribute to the departed king of pop. Unfortunately for Michael, it had taken this long for developers to put two and two together and create a dancing game that features the father of dancing shoes himself.
In this immersive game, players get to dance to iconic MJ tracks while actually learning Michael Jackson moves. Before its release, any pre-order made was accompanied with the white-sequined glove that defined MJs acts.
3. Space Channel 5
This game was released in two parts, Part 1 and Part 2. Although MJ had a role in both parts, his role in the sequel was more significant. He only makes a cameo in Part 1 as Space Michael, a member of pace Channel 5. In the second release of the game, MJ's role in the game was vital to the plot. Space Michael gets kidnapped but is later rescued to join the antagonist in a revenge mission.
This game features a lot of Michael Jackson's dance moves. The character, Space Michael, was actually voiced by Michael Jackson and the avatar made in his likeness.
4. Michael Jackson's Moonwalker
This game was a franchise for several video games based on a film with the same name. MJ was employed in the set, which he also helped to develop. It was released for arcades, video games, and personal computers, which all had different versions of game play. The game portends a simple plot that follows MJ as he uses his dance and singing skills to save a couple of helpless children from evil Mr. Big.
Moonwalker also featured edited versions of Michael Jackson's hits like Beat It and Smooth Criminal. The game achieved much success but is often remembered as the point that Michael Jackson went "bad". After the launch of the game, MJ reputation dipped due to some allegations that have since been disproved.
5. Ready 2 Rumble Boxing: Round 2
MJ's influence was overarching, even extending to the developers of this game. As an avid collector of arcade games, the prequel to this game had piqued Michael's interest. He called the developers and told them that he wanted to be in the sequel. The developers were thrilled to accept his generous offer.
In this game, the king of pop appears as an incredibly muscular boxer with the signature right-hand white sequin glove. For this game, MJ did the voice over as well as motion capture. Co-starring was then N.B.A heavyweight,  Shaquille O'Neal.
A Fitting True Tribute
Although dead and gone, MJ's influence had not been limited by his demise. The ordained king of pop left the world a legacy to behold through his music. No showman, till today, has surpassed the heights soared to. Through his music, he conquered the world, conquered the stage, and conquered the hearts of people. It is no wonder that gamers all over would learn to appreciate his music and incorporate it into their games. For a true icon, showman, and star, this is a fitting tribute.
You may also like: 6 Tips to Improve Online Gaming Experience